Layout Style
: Flexible Squares.
Best view
: Safari and Firefox
Browser(s) Compatible
: Firefox and Safari, but should work in all
Work with Nav bar?
: Yes
Work with Ads?
Yes.
Credit
:
scholarslayouts
Preview: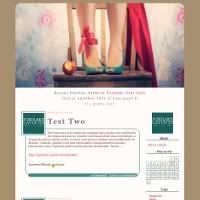 Live preview (with ads) at
mslayout69
temporarily.
Feel free to play around with the layout, but please give me some form of credit.
It is preferred that you download the image to your own host! My links may disappear at any time.


Header.
Background.

Overrides:
Credit:
Color Card
::
Flickr
Current Mood:
impressed